Missionaries
Church of the Living God is committed to supporting the Gospel-spreading efforts of long-term missionaries. Below is a list of missionaries we currently support. If you would like to join in financially supporting any or all of these missionaries you can make a contribution on our giving page. Simply make a note with your contribution indicating how we should direct your donation.
Andrew & Margaret Abu-Ghazaleh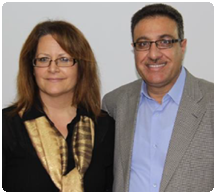 Andrew and Margaret minister as directors of International Leadership Seminars. They conduct church leadership seminars all over the world with a concentration in the Middle East. They are in relationship with churches in Israel and provide oversight to churches in Galilee on a regular basis giving spiritual oversight through counseling and prayer.
---
Richard & Carol Cossette
Richard and Carol Cossette have evangelized and discipled international students at the University of Connecticut for over 30 years. Their mission agency, International Students Inc., asked them to relocate to the Washington, DC area to help rebuild the I/S ministry there. Dedicated volunteers continue to minister at UConn–Storrs through weekly International Christian Fellowship (ICF) meetings, as Friendship Partners, Personal English Partners, and more. Carol and Richard are busy sharing the vision of reaching the world's future leaders with DC-area churches to begin building a volunteer base for new campus ministry. They are part of a team of five ISI missionaries. Check out their blog here. To donate, click here.
---
Steve & Miki Thrall
Steve and Miki Thrall have been involved with urban ministry in Paris since 1988 with a particular emphasis on the arts and the mission of the Church. Their current ministry includes leading the team that runs Le Pavé d'Orsay, a professional arts space in downtown Paris, and pastoring a city-center church. The Thralls also help lead a ministry for artists called La Fonderie. In addition, Steve teaches graduate and undergraduate courses on arts and the mission of the Church. Their ministry has opened the doors for them to meet and work with creative people from both the Paris arts and Church communities.
---
Impact Nations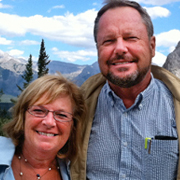 Steve and Christina Stewart are the founders of Impact Nations, which is a Christian organization that brings hope and restoration to the poor and vulnerable in the developing world through both supernatural and practical expressions of the Kingdom of God. A gifted teacher and preacher, Steve carries a powerful message of hope and vision for what God is doing right now in both the developed and developing world. He operates in a strong healing anointing and is passionate about the Kingdom of God and Social Justice. He teaches scriptural principles, always with a strong emphasis on practical application. Steve is available for an Impact Weekend at your church or group. He will teach, then provide opportunities to immediately engage in healing ministry. He will take people out into the community to pray for the sick, share the Gospel, and minister to the poor. You can follow Impact Nations on Facebook.
---
Matt & Grace Ricci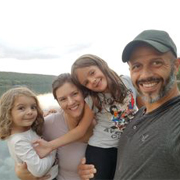 Matt and his wife Grace along with their daughters Evie and Hazel will be planting unregistered churches at top universities in Asia with Campus Target. They are initially signed up for 2 years and hope to begin their time in Asia this July. They both have a heart for those that do not know Jesus and look forward to sharing His gospel with students who (for the most part) have not had the gospel message explained to them. Further, they hope to be a source of strength and support to the other younger missionaries with whom they will be working. Matt says that he wouldn't be here without Church of the Living God as it was two CLG members who shared the gospel with him in the workplace right before he entered college. "CLG has changed my life!" Click here to find out more about Campus Target.
---
Aaron & Maiten Dion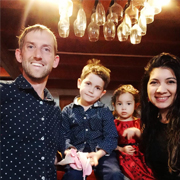 Aaron and Maiten's ministry began in 2014. Maiten joined Aaron in leading the youth and children's ministry at Church of the Living God. In January of 2015 they moved their family to Mendoza, Argentina where they were involved in leading worship in a local church. During their time in Mendoza, Aaron finished his degree in Latin American Studies and Maiten studied Project Management. Currently, they are living in Neuquen, Argentina, where they are involved in outreach activities through the local church. Their desire is to promote the spiritual, cultural, social, and economic growth of the community. Through their connections in the local government and the church the two are working to bring a transformation that will extend to surrounding communities.